Black Friday
Enjoy 15% Off on Limited Stock Items!
This Black Friday, LUCRIN Geneva invites you to indulge in luxury at an incredible value! Enjoy a generous 15% discount on our meticulously curated collection of sophisticated leather accessories. Whether it's sleek tech gear or elegant office essentials, elevate your style while seizing substantial savings. Hurry – this exclusive offer on limited in-stock items is your gateway to unparalleled craftsmanship at unbeatable prices. Shop now and add a touch of sophistication to your lifestyle!
---
Brieftaschen & Kartenetuis
Tauchen Sie ein in die Welt der zeitlosen Eleganz und entdecken Sie unsere handverlesene Kollektion von Ledergeldbörsen und Kartenetuis. Diese mit Präzision und Liebe zum Detail gefertigten Accessoires sind ein Statement für Stil, Qualität und dauerhafte Raffinesse, das Ihren Alltag mühelos ergänzt.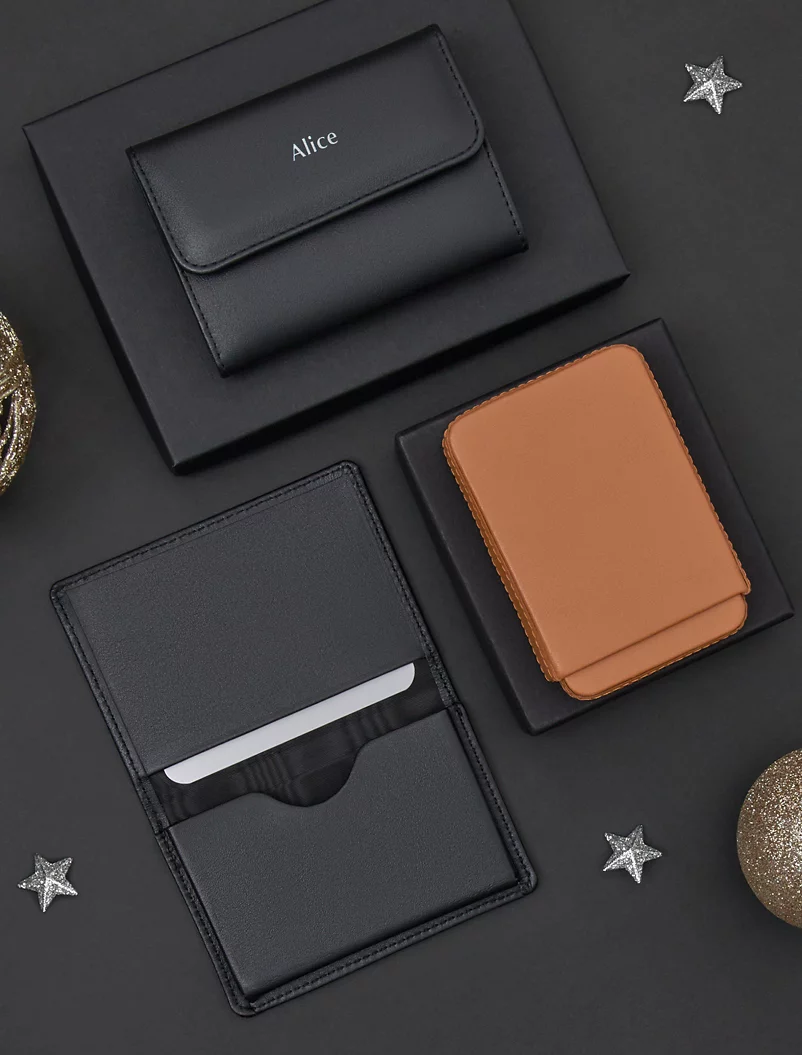 Reisezubehör
Werten Sie Ihr Reiseerlebnis mit unserer sorgfältig zusammengestellten Kollektion von Reisezubehör auf. Von eleganten Gepäckanhängern bis hin zu vielseitigen Passhaltern - jedes Accessoire ist so konzipiert, dass es Ihre Reisen stilvoll und bequem macht und dafür sorgt, dass Ihre Reisen so unvergesslich sind wie Ihre Reiseziele.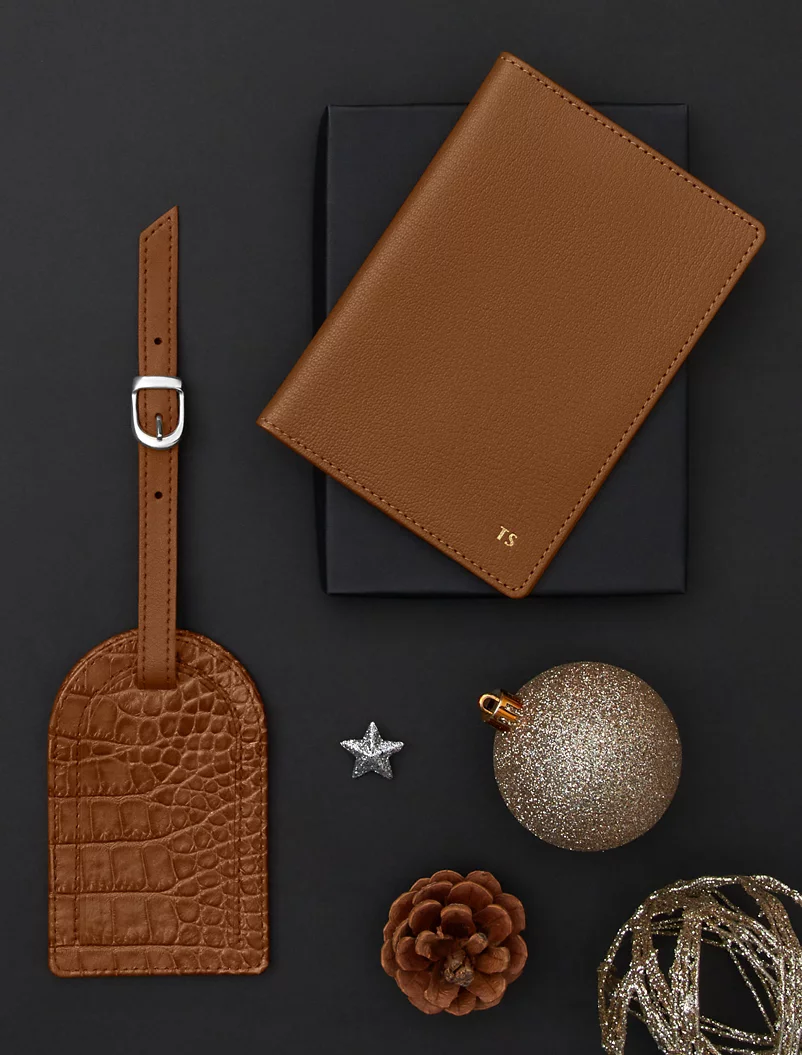 iPhone-Hüllen
Erweitern Sie Ihr iPhone-Erlebnis mit unserem exklusiven Zubehörsortiment, darunter schicke Hüllen, praktische Geldbeutel, elegante Hüllen und stilvolle Beutel. Entdecken Sie die perfekte Mischung aus Mode, Funktion und Festlichkeit für Ihr iPhone und nutzen Sie es als ein durchdachtes und stilvolles Geschenk für Ihre Liebsten!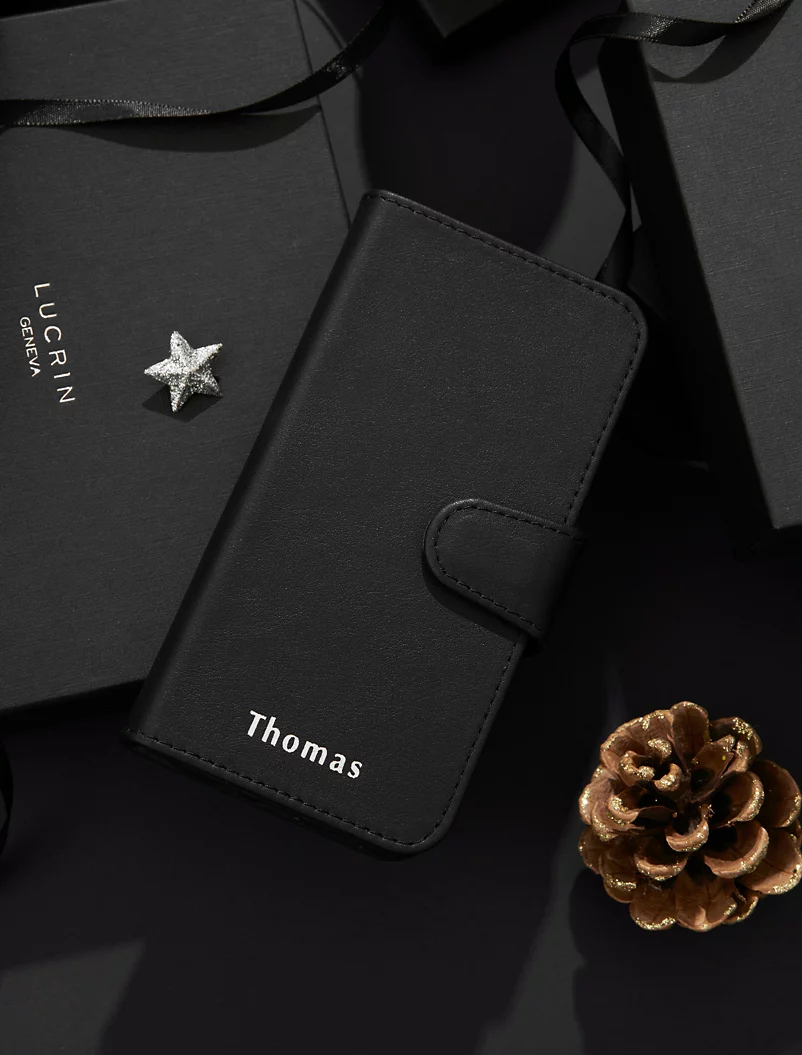 Apple-Zubehör
Von eleganten Apple-Watch-Armbändern über stilvolle MacBook- und iPad-Hüllen bis hin zu innovativem MagSafe-Zubehör - jeder Artikel ist so konzipiert, dass er sich nahtlos in Ihr technisches Ökosystem einfügt. Verwöhnen Sie sich oder einen lieben Menschen in dieser Weihnachtszeit mit unserem sorgfältig ausgewählten Apple-Zubehör.
Uhrmacherei
Entdecken Sie die perfekten Uhrenbegleiter, um diese Geschenksaison zu einer Zeit des Luxus zu machen und sicherzustellen, dass Ihre Geschenke für immer in Ehren gehalten werden! Von raffinierten Uhrenetuis für die Reise bis hin zu luxuriösen Schmucketuis ist jedes Accessoire sorgfältig gefertigt, um die geschätzten Zeitmesser aufzuwerten.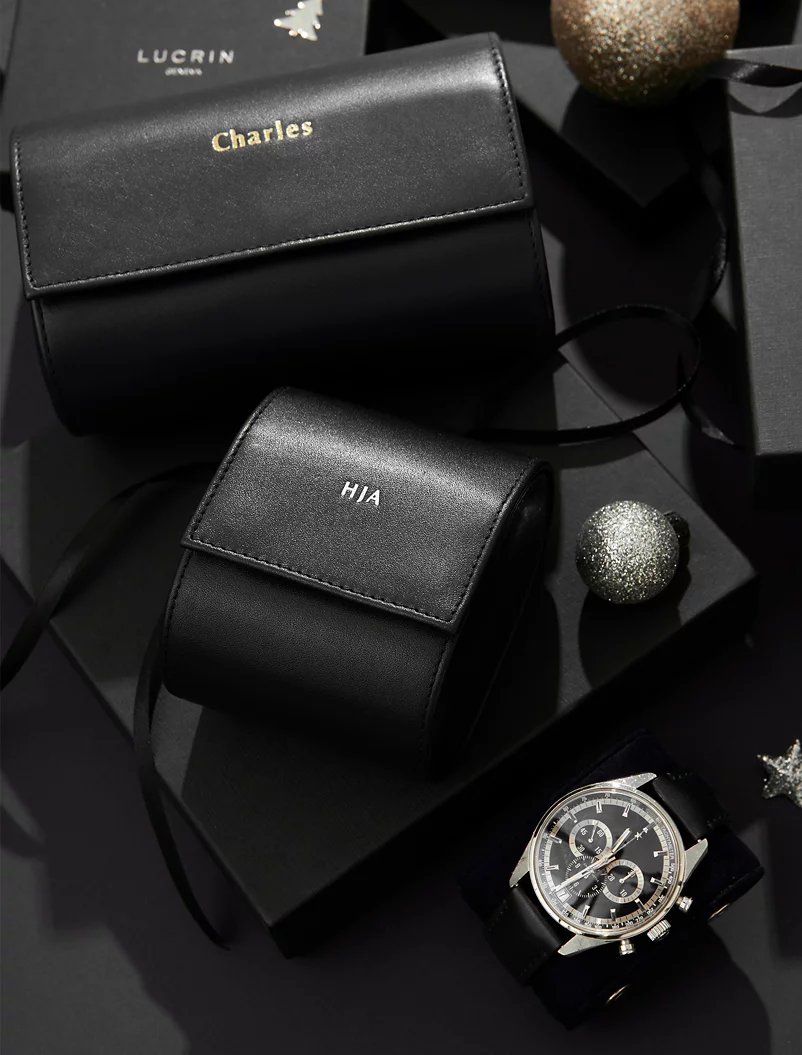 Accessoires für den Alltag
Entdecken Sie die Kunst des durchdachten Schenkens mit unserer Kollektion von Alltagsgegenständen. Von schicken Schlüsselanhängern bis hin zu schützenden Brillenetuis, von modischen Gürteln bis hin zu eleganten Armbändern haben wir eine Auswahl an praktischen und stilvollen Artikeln zusammengestellt, die alltägliche Routinen in luxuriöse Momente verwandeln können.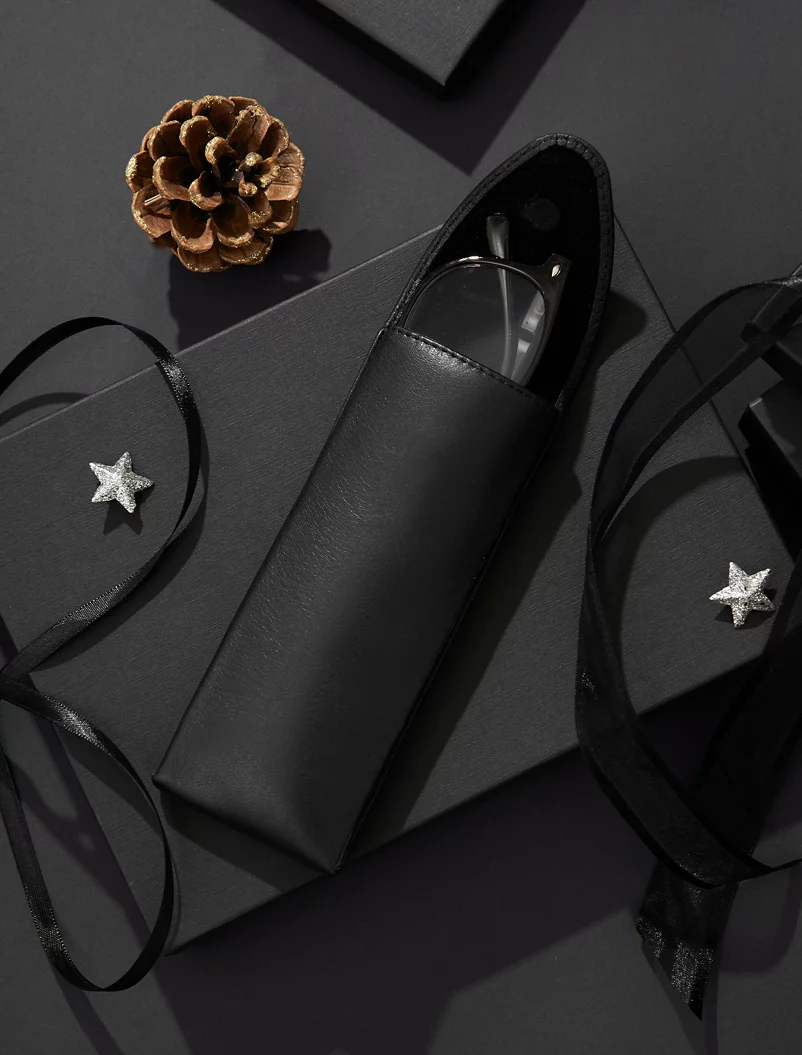 Ledermappen
Beeindrucken Sie mit personalisierten Ledermappen - das perfekte Geschenk für alle, die sowohl Stil als auch Funktionalität schätzen. Die zusätzliche persönliche Note der Personalisierung mit eingravierten Namen macht diese Mappen zu einem durchdachten und eleganten Geschenk für Berufstätige, Studenten und alle, die die feinen Dinge schätzen.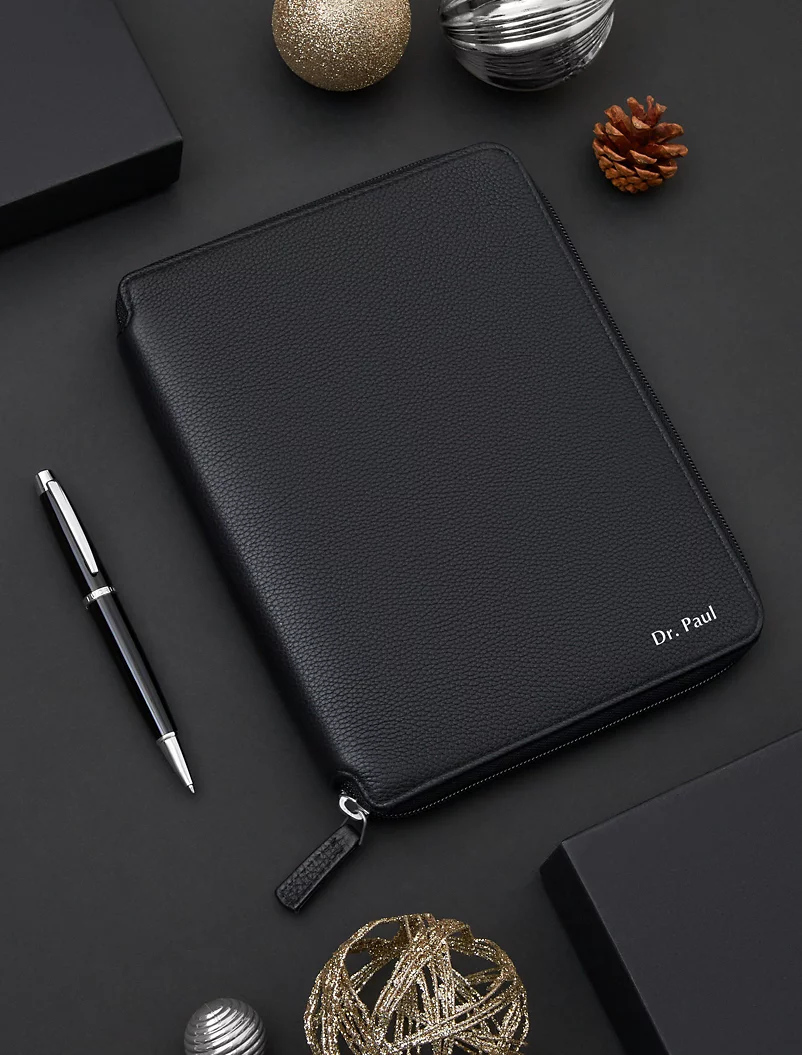 Schreibzubehör
Von stilvollen Stiftetuis bis hin zu eleganten Ablagen und Haltern haben wir praktische und anspruchsvolle Accessoires zusammengestellt. Egal, ob Sie für einen Kollegen, einen kreativen Freund oder jemanden, der die Kunst des Schreibens schätzt, einkaufen, diese Accessoires sind ein durchdachtes und stilvolles Geschenk.